R&B star
Chris Brown
completed his first radio interview with Hot 97's Angie Martinez on Wednesday (October 21st). The singer talked about the incident in February with
Rihanna
, his regrets, his forthcoming music and tour, as well as, numerous other topics, but still refused to detail what it stemmed from.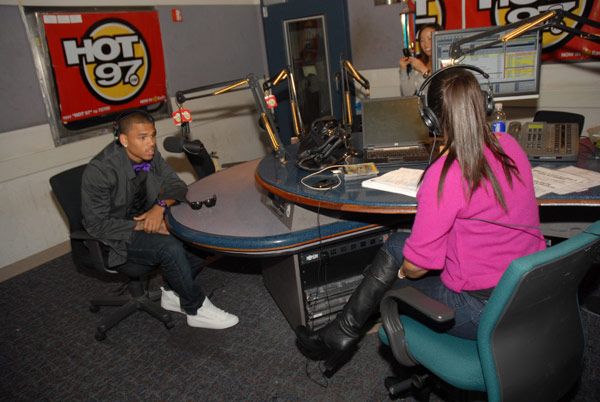 Part 1:
Chris talks about his regrets, losing his role model and good-boy status, and his father's reaction to the incident.
Part 2:
Chris talks about the pain he felt and how the calls he received from
Will Smith
and
Diddy
helped him cope.
Part 3:
Chris talks about
Oprah Winfrey
's hurtful comments, why it won't happen again, the counseling he's currently seeking, the resurgence of his hit song "Forever," and his praise for TMZ.
Part 4:
Chris talks about his interview with 'Larry King Live' and why he didn't want to do it, his
new album
, and being the underdog.
Part 5:
Chris talks
Rihanna
's
new single
, his undying
love
for her, dating, the haters, "Fan Appreciation" tour, and his message to fans.