"Clockwork", "My Ring's Too Heavy (The Wave)", "Hands Tied" and "Wardrobe" are four new songs from the recording sessions of
Toni Braxton
's forthcoming album,
Pulse
, which will hits stores in early February 2010.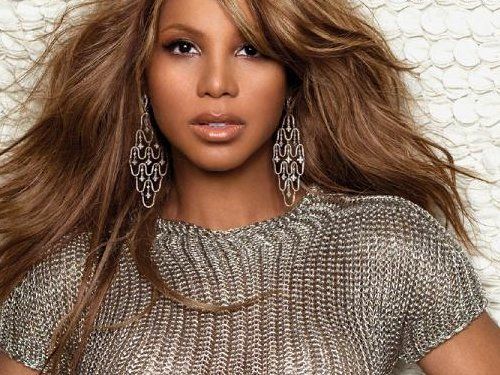 "Clockwork":
On the sexy cut, Braxton puts her husky vocals to work as she compares her body to the hands of clock when it comes to making love. Produced by
Rodney 'Darkchild' Jerkins
, this is the prime example of the "Another Sad Love Song" vocalist getting it completely right and delivering a cut that is worthy.
"My Ring's Too Heavy (The Wave)":
Produced by
Madd Scientist
and written with
Jesse McCartney
, the bouncy cut sees the songstress flaunting her ring to let it be known that she's taken and to keep potential suitors away from her husband. It has hip-hop elements in the delivery and her vocals clearly take a backseat here, which hasn't fared well with her music in the past, but she sells it with her confidence and beaming swagger.
"Hands Tied":
Telling her suitor to step up to the plate and take a chance, Braxton reveals she could easily conquer the task of loving him with her hands tied. Her voice naturally exudes a sexiness and the result is no different here.
"Wardrobe":
Fed up with the drama, Braxton cleans out her closet and lets all her old rags go including her good for nothing man. The metaphors are really profound, but aside from that little stick out about the track.