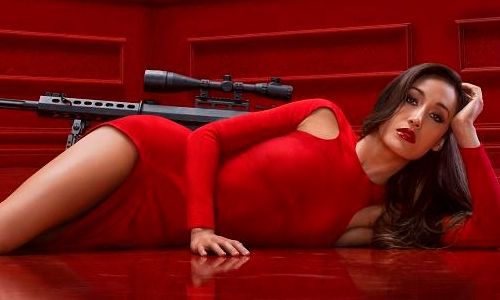 In the series premiere of
'Nikita'
, a reboot of the 1990 film and 1997 television series
'La Femme Nikita'
,
Maggie Q
stars as the title character trying to eliminate the group that trained her to be a deadly assassin.
Referred to as
'The Division'
, Nikita is on a quest for answers and seeking revenge, imprudent to what or who she has to go through to get it.
Truth be told, the script and plot offers very little in the vein of originality, but its two greatest assets is its leading lady, who bold, sexy and completely believable, and the subplot of Alex (
Lyndsy Fonseca
), the Division's latest recruit.
With the inclusion of Alex, we are not only guided through Nikita's life post Division, but we also begin to take the journey from the origin.

Other characters we are introduced to include Michael (
Shane West
), the expert assassin assigned to destroy Nikita, Amanda (
Melinda Clarke
), and fellow recruits Thom (
Ashton Holmes
) and Jaden (
Tiffany Hines
).
West, who is best known for his roles in
'E.R.'
and
'A Walk to Remember'
, lacks the presence or emotion to fully bring Michael to life. He wants to succeed at his job by eliminating her, but withdraws because of his feelings.
The problem with West's portrayal is there is no trace of vulnerability when these feelings are brought to the forefront, Clarke, on the hand, delights as she bonds with newbie Alex, who is seeking freedom from the group.

"The elevator doesn't lead to freedom, just another room," Amanda says. "The more you try to get out, the more you realize there will always be another room." Thus revealing that maybe she has had thoughts or plans of escaping, too.

As the episode draws to a final close, we are left with one last twist; Alex was planted within the Division by no other than, Nikita herself.

FINAL VERDICT
Fortunately, unlike
The CW
's previous reboots
'90210'
and the now-canceled
'Melrose Place'
,
'Nikita'
actually manages to plant both of its feet on solid ground with just enough action and emotive pulls to reel you in.
The writing could use some repairing, but the overall production is top-notch with well-executed and choreographed action sequences, glamorous affairs and a few over-the-top tricks, that you rarely expect are coming.
(B
-
)