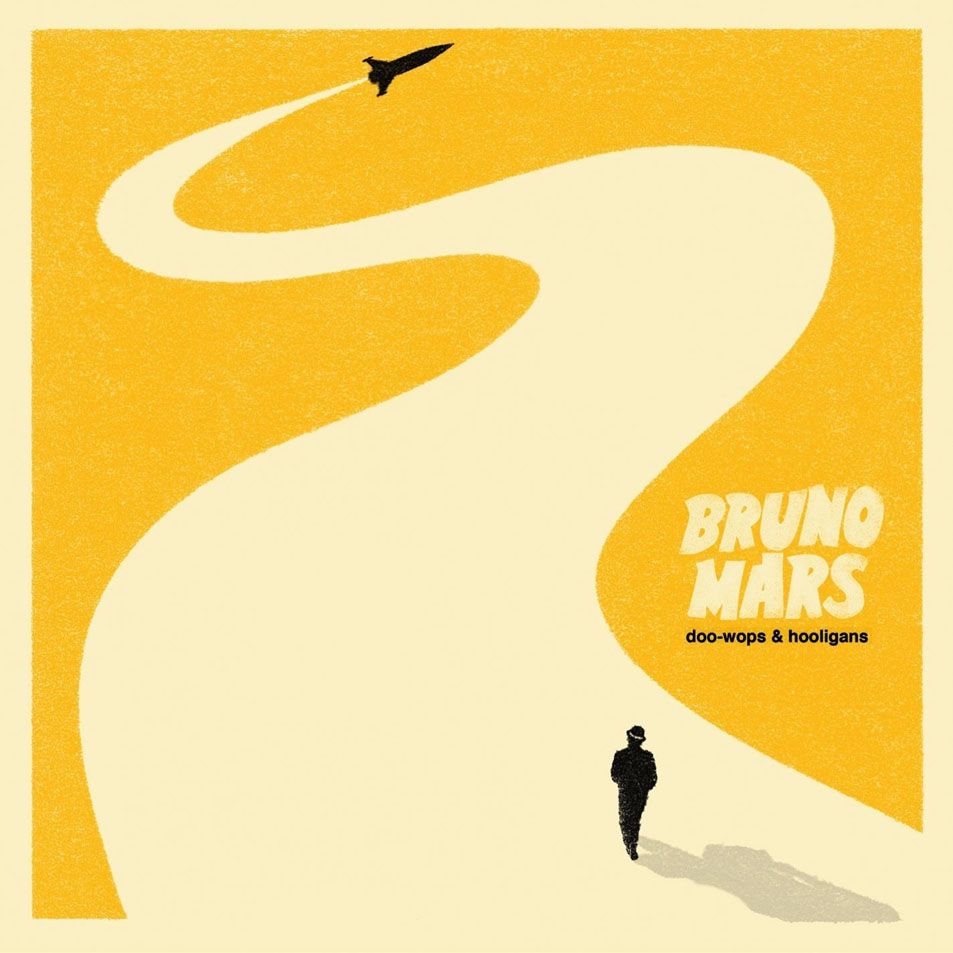 After penning records for numerous established artists and singing on some of the year's biggest hits including
"Nothin' On You"
, soulful crooner
Bruno Mars
released his debut album
'Doo - Wops & Hooligans'
, in October.
Filled with the sounds of old-school soul as referenced in its title, the album sets out to tribute the elements that made the Motown era superlative, while simultaneously aiming to occupy an unfilled niche in the industry.
SUMMARY ANALYSIS

The 10-track set kicks off with
"Grenade"
, the album's second single, on which he sings about being in a relationship where the love only flows from his direction.
"I would go through all this pain, take a bullet straight through my brain, yes, I would die for you baby, but you won't do the same," he belts out on the winning cut, which does a virtuoso job of setting the stage for his greatest asset: his voice.

A combination of the sound of pop and a shadow of soulful fortitude, Mars is not oblivious of his gift and uses his feathery tenor as a vessel to guide tracks, which might not otherwise work, to higher grounds.

He achieves a seductive atmosphere on
"Our First Time"
, on which he sings of making love for the first time, while on the endearing
"Count On Me"
, he sings of being there, because "that's what friends are suppose to do".
On the potent
"Runaway Baby"
, he sends out warnings to all the ladies vying for the affection of his heart, while collaterally providing the disc with the moment that is most reflective of the album's sixties-inspired title.
Other notable highlights include
"Marry You"
, the
Cee Lo Green
-assisted closer
"The Other Side"
and the heartfelt standout
"Talking to the Moon"
.
On the tender and equally as beautiful lead single
"Just the Way You Are"
, he raves about the little things that make his girl perfect, such as, the radiation of her smile, her sexy laugh and the impeccable layering of her hair.
Just as he is with most of the tracks, Mars is so selective in his approach to real life subjects that even with slight mishaps like
"The Lazy Song"
and
"Liquor Store Blues"
, your love for him only expands.
FINAL VERDICT

On
'Doo - Wops & Hooligans'
, Hawaiian newcomer
Bruno Mars
captivates you with his mesmerizing voice and his unique song-writing abilities.
Aside from experiencing the finest debut album of the year, you exit with unbound excitement for the 25-year-old's future, which is full of potential in every form given he possesses what so many artists don't: rare and natural talent.

CELEBRITY BUG'S KEY TRACKS
"Grenade", "Just the Way You Are", "Runaway Baby",
"Count On Me" and "Talking to the Moon".