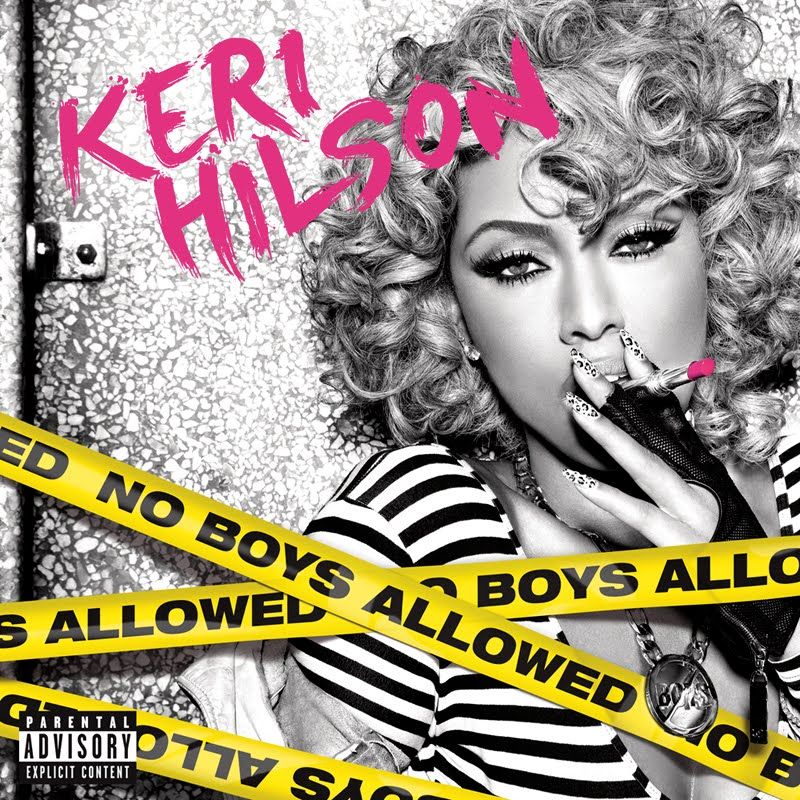 After the moderately successful performance of her debut album
'In A Perfect World…'
, which earned her two
Grammy
nominations, singer and songwriter
Keri Hilson
returns with her second outing
'No Boys Allowed'
.
Of the offensive title, the star insists "It's not about excluding men. It's more about women understanding that there comes a time in your life when you want a man. A real man. A grown up. Not a boy. And that's not a bad thing."

SUMMARY ANALYSIS

"Buyou"
, kicks the set off with her telling her man to step up to the plate and hold her down, because she has a need for luxuries that a "broke" man can't supply.
The track, which sees budding newcomer
J.Cole
replacing
Lil' Kim
, who appeared on the previously surfaced version, provides a solid start to the project.
On the confidence booster
"Pretty Girl Rock"
, she talks boastingly about her own visual characteristics, while concurrently urging women to realize their own beauty and recognize that "jealously is the ugliest trait".
Not only does this mark an uplifting moment for the 12-track set, but her positive and strong woman stance here is only as absolute on one other track, the domineering
"Breaking Point"
, which served as the album's first release.
The record, which is produced by
Timbaland
, was never equipped with enough radio appeal to be single, which we noted in our initial review, but as an album cut is bodes very well through its truthful and compelling message.
She ups her swagger and tries to turn on the sexy with the provocative
"The Way You Love Me"
, featuring
Rick Ross
, although it comes at more intuitive rate on
"One Night Stand"
, her dreamy duet with
Chris Brown
.
The collaboration, which is her third with Brown, has been described by Hilson as what a
TLC
and
Jodeci
duet would sound like in present day, and while that is subjective, the two undoubtedly succeed with the sensual cut.
Other notable standouts include the Jamaican-influenced
"Bahm Bahm (Do It Once Again)"
, which preludes
"I Want You"
, and the undeniable infectious
"Lose Control"
, which features
Nelly
and preludes
"Let Me Down"
.
The highlights continue with
"Toy Soldier"
, as she sings about a man full of promises, the relationship ending
"Beautiful Mistake"
,
"Gimme What I Want"
and
"All the Boys"
, before it closes with the
"Pretty Girl Rock"
remix.
FINAL VERDICT

On her sophomore outing,
Keri Hilson
unexpectedly delivers twelve memorable tracks that showcase her growth as an artist and a songwriter through its clever and often consummating production that plays to her strengths.
In fact the production, throughout the course of
'No Boys Allowed'
, is what elevates the project, given her voice often get lost or crowded in the mix.
CELEBRITY BUG'S KEY TRACKS
"Pretty Girl Rock", "One Night Stand", "Lose Control",
"Toy Soldier" and "Beautiful Mistake".