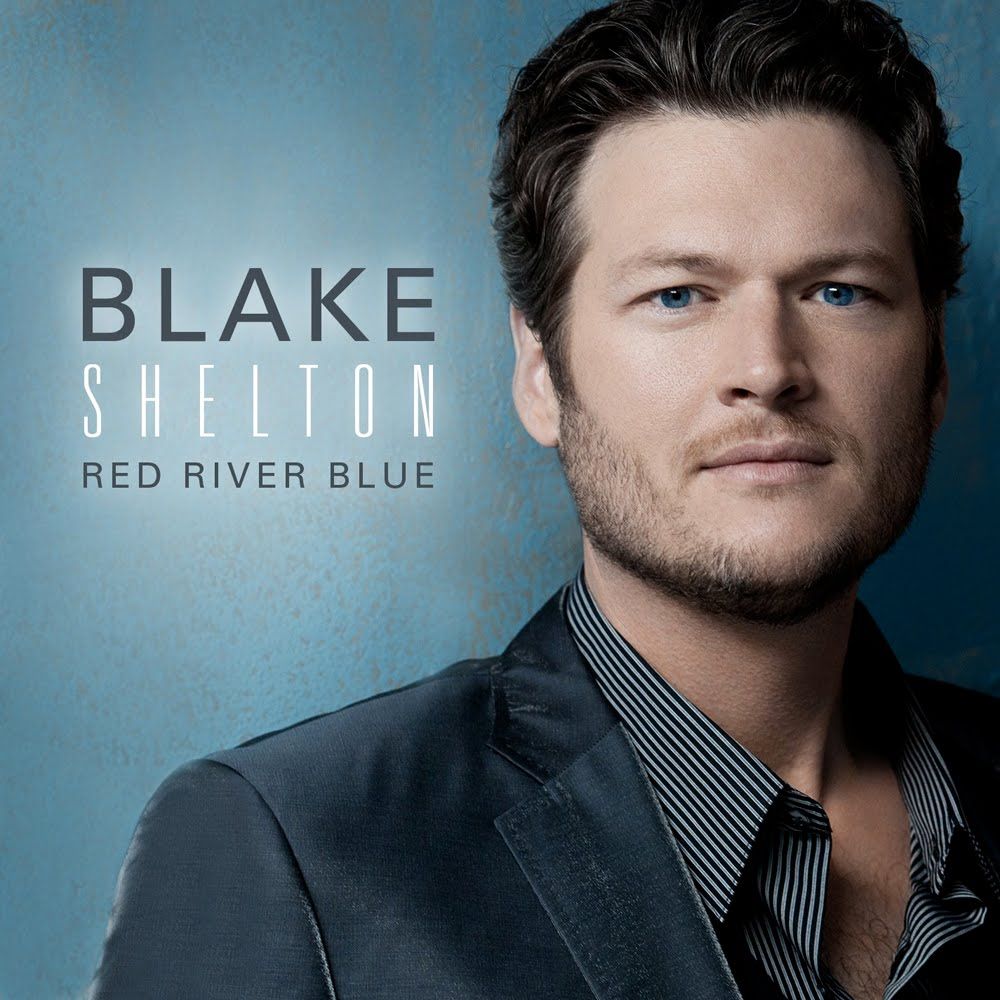 Looking to capitalize on his wedding to
Miranda Lambert
and his gig on NBC's hit talent competition
'The Voice'
, reigning
CMA Male Vocalist
winner
Blake Shelton
, stays true to his past formula on his new album
'Red River Blue'
.
Produced by
Scott Hendricks
, who has produced all of his releases since 2009, the set tackles topics including romance, remorse and of course, partying.
Summary Analysis
"Honey Bee"
, which has already topped the Billboard Country charts, opens the set with its slow grooves and childish wordplay; an adjective that would normally send bad signals of the final product, yet completely works on this production.
The follow-up
"Ready to Roll"
, is a kick back anthem about simply taking it easy, while he tries to make the most of the big and infectious hooks on his upcoming second single
"God Gave Me You"
, written and originally recorded by
Dave Barnes
.
Unlike
Billy Currington
, who is truly an underrated country gem, there is a reason why Shelton has yet to reach the superstar level of peers
Keith Urban
and
Brad Paisley
, and that's because he is simply not as good, which is reaffirmed on the laughable
"Get Some"
.
Songs like
"Good Ole Boys"
, on which he toasts chivalry and boldly vows to a pick up his lady's feminine products, as well as, the metaphorically-overloaded
"Sunny in Seattle"
are both tough sells coming from Shelton and frankly, he doesn't fare well with either.
The mishaps continue with
"Drink On It"
and the dreadfully fun
"Hey"
, but he returns to higher grounds with
"Over"
and the remorseful and frank ballad
"I'm Sorry"
, despite underusing the vocal powerhouse that is
Martina McBride
.
On the album's closer and title track
"Red River Blue"
, he duets with longtime love and new wife
Miranda Lambert
, which arises as one of the album's strongest moments.
Final Verdict
With
'Red River Blue'
, his sixth studio set,
Blake Shelton
manages to secure a few songs that will undoubtedly find placement within the top 5 on country radio, but as whole, the set simply leaves you wanting more and pales in comparison to recent albums by his peers.
He has never been a strong singer, which much of the album proves, and to make matters worse his personality often falters. It's rarely alluring and frequently off-putting.
Celebrity Bug's Key Tracks
"Honey Bee", "God Gave Me You", "I'm Sorry" and "Red River Blue".