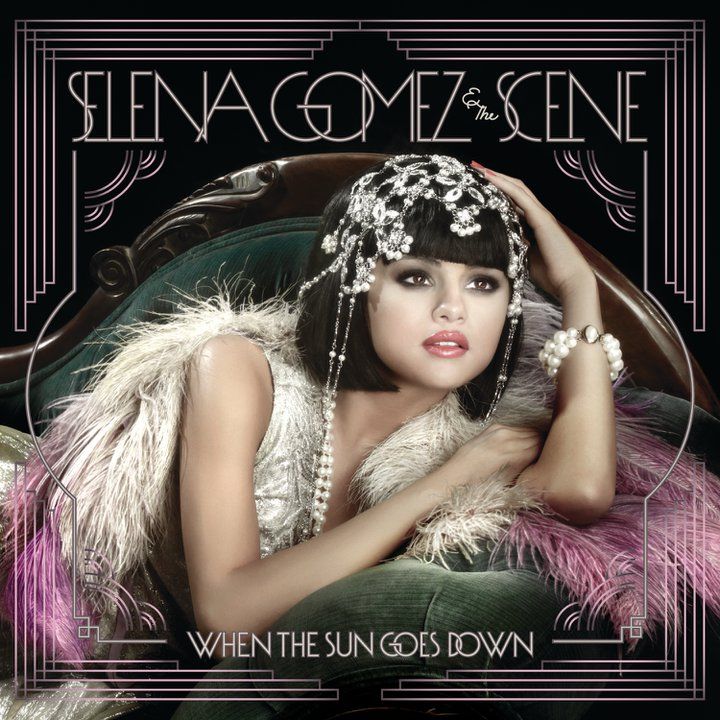 For every
Disney
star, there comes the time when they try to transition their fame, whether it be movies or music, into a more adult arena.
It worked successfully for
Zac Efron
and
Shia LaBeouf
, while the final verdict is still pending for
Lindsay Lohan
,
Miley Cyrus
and
Selena Gomez
, who makes her first argument with her new album
'When the Sun Goes Down'
.
Summary Analysis
Boasting twelve tracks, the set begins with
"Love You Like A Love Song"
, a retro sounding outing that feels like it is pulled directly from the 1980s and surprisingly, arises as one of the few cuts that you'll want to keep on "repeat-peat-peat-peat-peat".
On the follow-up
"Bang Bang Bang"
, she sings about stealing the love she once gave and re-gifting it to her latest conquest, while the positive anthem
"Who Says"
, which serves as the set's lead single, is undeniably the best of the twelve offerings.
With an infectious chorus and a message that simply says to love yourself, it is quite refreshing because it does come in the form of ballad like
"Beautiful"
by
Christina Aguilera
, which is probably for the best given Gomez's voice often leaves a lot to be desired.
This is reaffirmed on the semi-ballad
"We Own the Night"
, featuring
Pixie Lott
, the edgy party anthem
"When the Sun Goes Down"
, as well as, the otherwise solid
"My Dilemma"
.
"Whiplash"
, which was co-written by
Britney Spears
and intended for her
'Circus'
album, is loaded with lyrics that Spears would have felt more at home singing (the beat even resembles
"Womanizer"
), but Gomez proves she is up for the challenge.
The same cannot be said about the
Katy Perry
-penned
"That's More Like It"
, which is one of the disc's lowest moments, or the simply underwhelming
"Hit the Lights"
.
By the time you reach
"Outlaw"
and
"Middle of Nowhere"
, she has overly utilized and displayed her fascination with the sounds of the eighties to the point where they hardly register, while
"Dices"
(the Spanish version of "Who Says") brings the album to a strong close.
Final Verdict
On
'When the Sun Goes Down'
, her third studio album,
Selena Gomez
(backed by her band
The Scene
), arguably conjures up her most enjoyable and cohesive collection to date, but unfortunately, despite effort, it still never transforms into enough.
The songs are better, but you can clearly tell they are still secondhand rejects and at this point, her voice simply doesn't contain enough character to elevate them higher.
Celebrity Bug's Key Tracks
"Love You Like A Love Song", "Who Says" and "Whiplash".