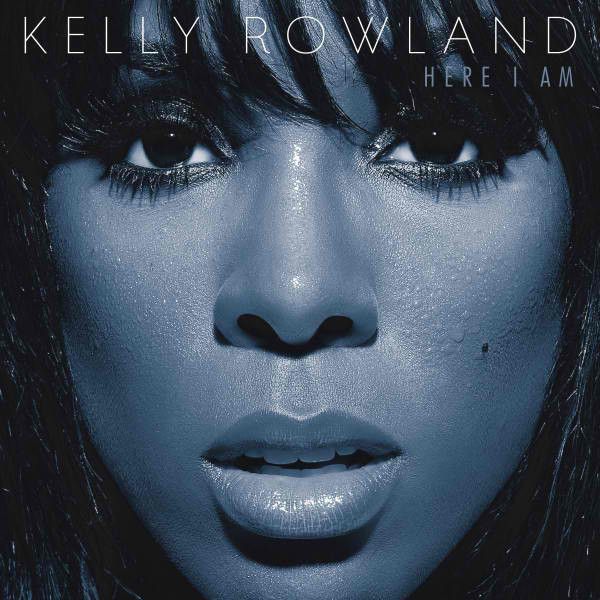 After scoring her biggest hit and first No.1 urban single as a main artist,
Kelly Rowland
recently returned with her third studio set, aptly entitled
'Here I Am'
.
The set, which carries production from
Rodney Jerkins
,
Jim Jonsin
and
Red One
, is her first since severing ties with
Matthew Knowles
, which is why many have hailed it as her first chance to truly establish herself as a viable solo artist.
Summary Analysis
Boasting only ten tracks, the set begins with the declarative
"I'm Dat Chick"
, on which she resounding hordes loads of sass and confidence that walks, but never crosses the line of cocky.
Although the
Tricky Stewart
-produced banger is laced with auto-tune, it serves as a great opening and a prime example that when effectively utilized, the often talk about production gimmick can actually lift a record to new heights.
On
"Motivation"
, the album's lead single and her first No.1 hit on urban radio as the main artist, she sings of inspiring a man to bring his best game sexually, while the follow-up
"Lay It On Me"
, is similarly themed and boasts super infectious melodies.
Other solid moments include the self-love single contender
"Feelin' Me Right Now"
,
"Keep It Between Us"
and the sensual
Rico Love
-assisted stunner
"All of the Night"
.
Still, in light of those shining moments, the album is almost completely overshadowed by its problems, ranging from the monogamous subject-matter and the material itself.
This is disappointing, because Rowland has personally proclaimed and touted the album as the first representation of her finding her niche as a solo artist, yet that niche often caters to finding radio success and not showcasing her capabilities as an artist.
The
Lil Play
-assisted and repetitive
"Work It Man"
, the rock solid
"Turn It Up"
and the previous mentioned second single are prime examples of producers trying a little too hard to craft a radio hit, and unfortunately, it is Rowland who pays the expense, because she loses her identity in the process.
As the album comes to a close, she shows more accuracy with the dance-infested cuts
"Down for Whatever"
and the underrated gem
"Commander"
, featuring
David Guetta
.
Final Verdict
With
'Here I Am'
, fans of
Kelly Rowland
are faced with the stark conclusion that there was valid reasoning behind
Matthew Knowles
' decision to place
Beyonce
at the forefront of
Destiny's Child
.
Clearly, Rowland's talent surpasses a bulk of music's current women and her performance at the
2011 BET Awards
proved she is more than capable, yet, because of her unwillingness to take risks, her star will always be eclipsed by the ladies that are.
'Here I Am'
simply fails to live up to its title and although it has some really solid moments, the breakout star that you were looking forward to hearing, only appears in glimpses.
Celebrity Bug's Key Tracks
"I'm Dat Chick", "Motivation", "Feelin' Me Right Now", "All of the Night" & "Commander".