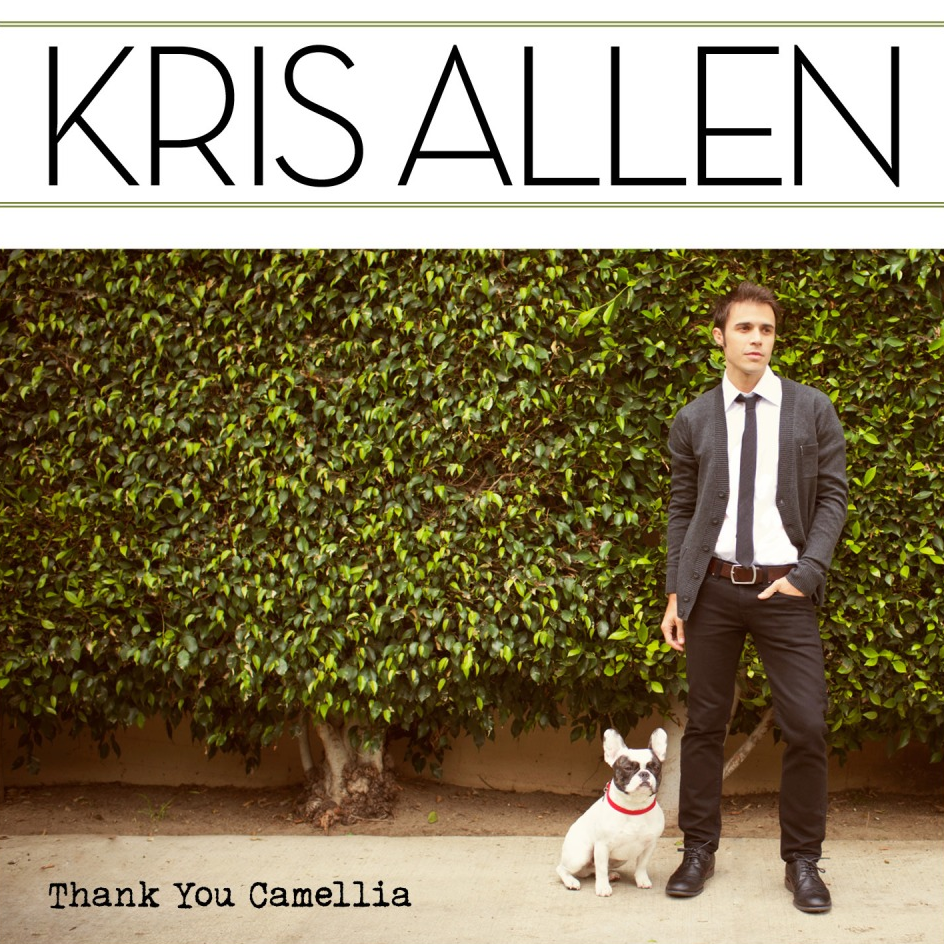 With his southern charm and boy-next-door good looks,
Kris Allen
was the last man standing on the eighth season of
'American Idol'
,
and while his runner-up
Adam Lambert
has had a more successful career; Allen is still the better artist.
On
his
sophomore album,
'Thank You Camellia'
, Allen continues to rely on the lush harmonies and predominant melodies that clouded his debut
disc,
and this time out, Allen takes a heavier hand
in writing
each
of
the
album's
eleven entries.
The giddy
"Better With You"
kicks the set off as he sings of a girl, who regardless of the situation, simply makes it better, while the uplifting first single
"The Vision of Love"
sees the crooner dip in and out of his stunning falsetto, a skill that is toyed with perpetually throughout the disc.
In fact, a bulk of the songs on the disc would fade into oblivion if it weren't for Allen and his virtuoso ability to transform them into something more than just the lyrics that grace the page by forming a connective thread that transcends through his delivery.
Whether he champions love (
"Rooftops"
) or plays the undercover villain (
"Monster"
), Allen is believable and despite his warnings, there's no escaping his allure.
Still, he is at his best on sweeping jams like the whistle-laced
"My Weakness"
and
"Blindfolded"
, as well as, delicate ballads like
"You Got A Way"
and the apologetic
"Leave You Alone"
, which bring out the soulful highlights in his voice as he takes the tender approach.
In the midst of the disc are a couple of moments that pull back from the overall tone of the disc like
"Out Alive"
and the solid
"Teach Me How Love Goes"
, which simply feels ill-positioned.
"Love Me Not"
, his duet with
Meiko
, is filled with uncertainty and would have benefited greatly from a guest with bigger stature, but Allen's decision to go with the feature that made more sense for the actual record than the publicity that a more-known artist would bring is just one of many qualities that sets him apart from other artists.
Final Verdict
With his sophomore album,
Kris Allen
places forth a cohesive set that covers a range of emotions without feeling as monogamous as his self-titled debut. Sonically, it is an upgrade and the approach is more personal and thought-out, given the flexibility of time.
The set does, however, lack a radio single that will propel it any higher (in terms of results) than his debut disc, but quality triumphs quantity and the disc continually reiterates three things: Allen is back, he's as confident as ever and he's never sounded better.
Celebrity Bug's Key Tracks
"Better With You", "My Weakness", "Monster", "Rooftops", and "You Got A Way".