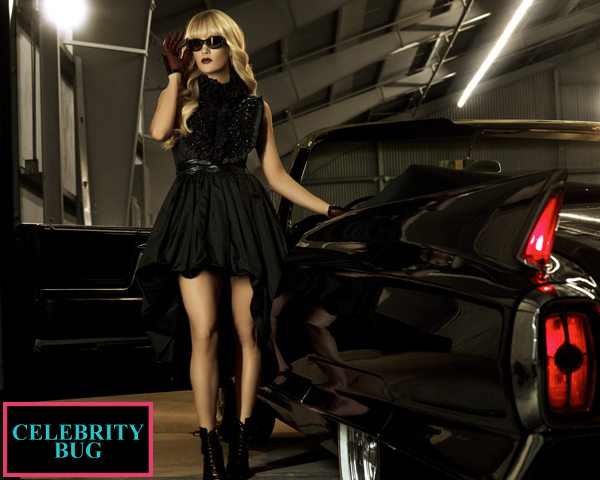 Carrie Underwood
is preparing to take her big pipes on the
road.
The country singer
has
announced the first
dates
for her
'Blown Away'
tour,
which
will kickoff in September with arena dates in
North America
lined-up
through
mid-December.
Peep the dates for the trek, which is expected to expand into 2013,
after the cut:
Official Dates for the 'Blown Away' Tour

Sept. 14: Manchester, N.H.
Sept. 15: Bridgeport, Conn.
Sept. 17: Providence, R.I.
Sept. 19: Worcester, Mass.
Sept. 20: Reading, Pa.
Sept. 22: Louisville, Ky.
Sept. 23: Nashville
Sept. 26: Green Bay, Wis.
Sept. 27: Minneapolis, Minn.
Sept. 29: Fargo, N.D.

Oct. 1: Saskatoon, Saskatchewan, Canada
Oct. 2: Calgary, Alberta, Canada
Oct. 4: Vancouver, B.C., Canada
Oct. 6: Seattle
Oct. 7: Portland, Ore.
Oct. 10: West Valley City, Utah
Oct. 12: Reno, Nev.
Oct. 13: Sacramento, Calif.
Oct. 14: San Jose, Calif.
Oct. 16: Los Angeles
Oct. 18: Bakersfield, Calif.
Oct. 20: San Diego
Oct. 21: Glendale, Ariz.
Oct. 24: Dallas
Oct. 25: Oklahoma City
Oct. 27: Wichita, Kan.
Oct. 28: Springfield, Mo.

Nov. 3: Charlotte, N.C.
Nov. 4: Greensboro, N.C.
Nov. 7: Baltimore, Md.
Nov. 9: Atlantic City, N.J.
Nov. 10: Hartford, Conn.
Nov. 13: University Park, Pa.
Nov. 15: Grand Rapids, Mich.
Nov. 16: Moline, Ill.
Nov. 20: St. Louis
Nov. 21: Tulsa, Okla.
Nov. 24: Indianapolis
Nov. 25: Auburn Hills, Mich.
Nov. 27: Pittsburgh
Nov. 28: Philadelphia
Nov. 30: Long Island, N.Y.

Dec. 1: Newark, N.J.
Dec. 4: Albany, N.Y.
Dec. 6: London, Ontario, Canada
Dec. 8: Kanata, Ontario, Canada
Dec. 11: Columbus, Ohio
Dec. 12: Chicago
Dec. 14: Des Moines, Iowa
Dec. 15: Kansas City, Mo.
Dec. 18: Memphis, Tenn.
Dec. 19: Duluth, Ga.
Dec. 21: Orlando, Fla.
Dec. 22: Sunrise, Fla.