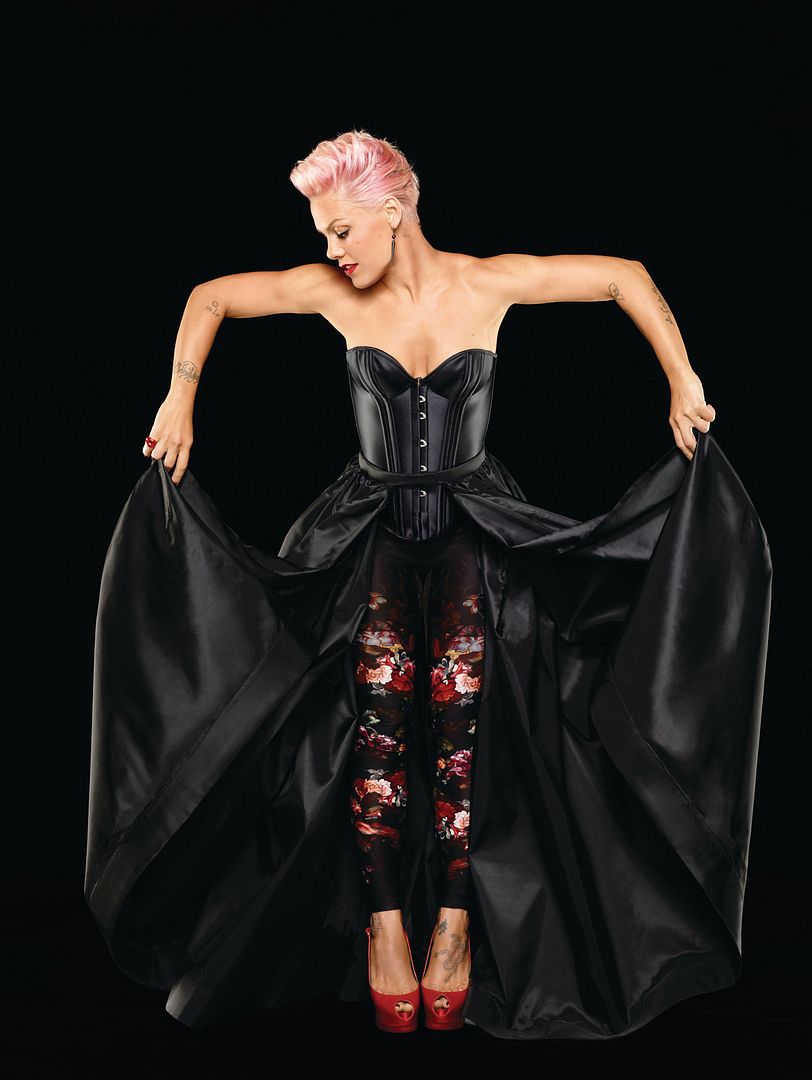 Pop/rock songstress
Pink
has unveiled some promotional images for her album
'The Truth About Love'
,
which is scheduled to hit retailers on September 18th.
The photos were filmed by photographer,
Andrew Macpherson
,
and her sixth album is preceded by the Top 10 single
"Blow Me (One Last Kiss)"
,
for which, a video is scheduled to premiere later today. Nice
and
artsy
photos
from
the
star!