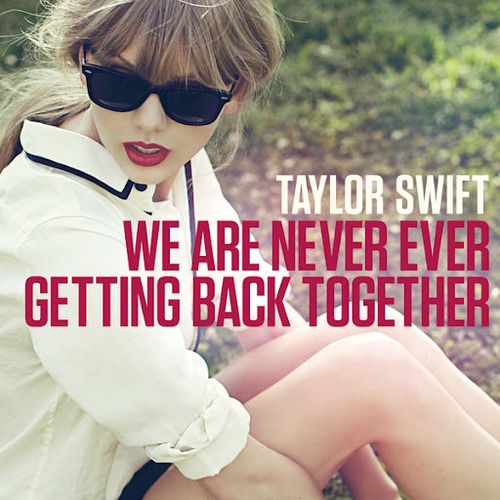 Taylor Swift
is calling it quits on her new
single,
"We Are Never Ever Getting Back Together"
. The single is lifted from
her fourth studio
project,
'Red'
,
which has been penciled
in
for
an
October 22nd
release
date via Big Machine Records.
Taylor said the album's title surfaces from the songs on the album,
which are
all about emotions --- the really intense ones.
"There's nothing beige about any
of those
feelings,"
she
said.
Listen
to
her typical
and
underwhelming
single
beneath: