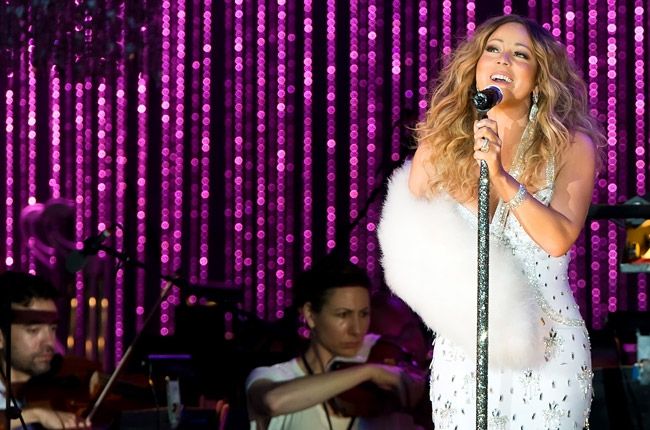 There are divas and then, there is
Mariah Carey
. Despite her arm injury, the singer and her declining five-octave vocal range took to the stage with the
New York Philharmonic
at the
MLB's All-Star Charity Concert
in Central Park on Saturday, July 13th.
"This is us being creative. We don't wanna be seen in a sling," the 43-year-old singer said about one of the three fashion accessories she wore. "Is this working? Do we like it? Is it too much fullness? I'm doing the best with what I got - seriously."
For her four-song set, she performed
"My All"
,
"Hero"
,
"#Beautiful"
and surprised the audience with a standout from her classic
'Daydream'
album,
"Looking In"
.
"I'm gonna sing a song from the 'Daydream' album I've never sung before," Mariah said as she introduced the emotional song. "Do we have anyone from the Lambly in the house? I wrote it in about 15 minutes, and it requires a bit more stability than I have right now. I kinda got in trouble for writing this song so I'm gonna try." Watch it all beneath:
"My All"



"#Beautiful"



"Hero"



"Looking In"