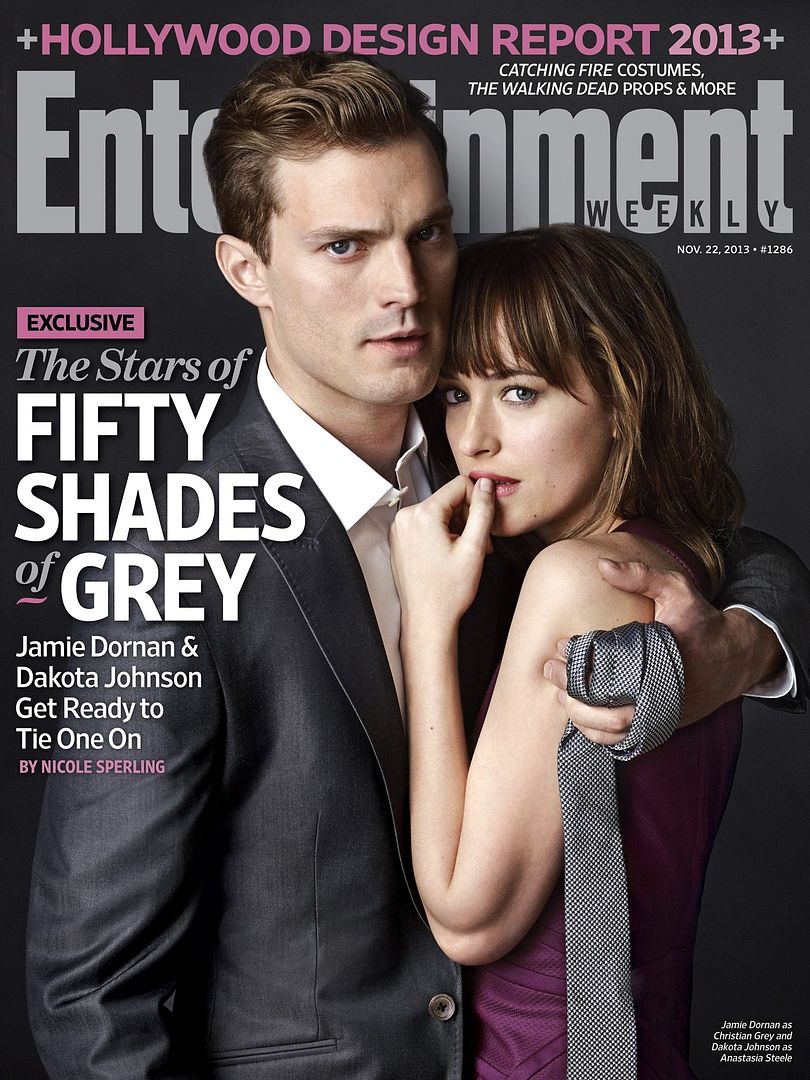 Rising stars
Jamie Dornan
and
Dakota Johnson
get into character as Christian Grey and Anastasia Steele, from the book phenomenon
'Fifty Shades of Grey'
, on the sexy November 22nd, 2013 cover of
Entertainment Weekly
.
In the upcoming film adaptation, which will hit theaters on February 13, 2015, the little known stars will play the kinky billionaire and the naive college who falls for him, and in the new issue, they open up about preparing for the intense sex scenes.
For Johnson, who dyed her hair brown, that will include trips to the gym. "Obviously, I want to look good naked," she
says
. "I totally understand now why people exercise, because it kind of fucking feels awesome." Meanwhile, Dornan, who has modeled for Calvin Klein, the sex scenes isn't as big of a deal for him as the trilogy's fans.
"I'm a fairly worldly guy," Dornan said. "I grew up in a very liberal place. I'm not saying we had a playroom, but I'm not shocked by [the sex in the book]. It's essential to tell the story. I can't believe films that don't invoke the sexual side of it. So it works for me."