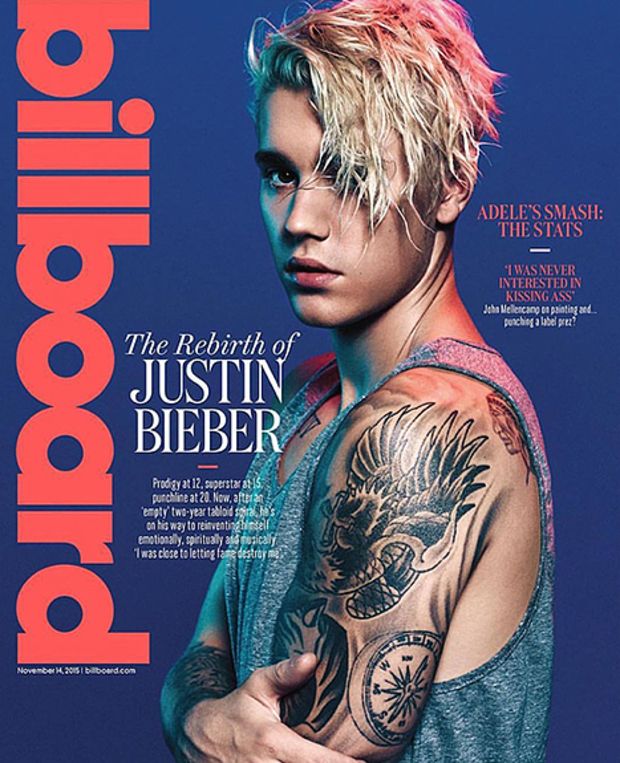 With his new
'Purpose'
album being a lock for the top spot on the
Billboard 200
, pop heartthrob
Justin Bieber
is featured on the November 14th issue of
Billboard
magazine, where he dishes on fame, learning from his mistakes and ex-girlfriend
Selena Gomez
.
On His Struggles With Fame: "It might seem awesome from the outside, but I'm struggling. Certain things broke my trust with people. Situations happen that taint your mind. I started going through the motions. I felt like people were judging me all the time. I came out alive. I came out swinging. But I was close to letting [fame] completely destroy me."

On His 'Purpose' Album: "Fuck, I'm so nervous. It's hard to make meaningful songs that make you want to dance because it can come off cheesy. In the past I've recorded songs that I didn't like, that I wouldn't listen to, that the label was telling me to record. I'm self-expressing with this album — I can't skip on the moments that were dark, the moments that were happy, the ex-girlfriend stuff. It makes it real, rather than 'Let's call up Max Martin to write you a hit song.' I want my music to be inspiring."

On Selena Gomez: "I'm proud of the woman she is today. When you love someone that much, even if something comes between you, it's a love that never really dies." Justin says he hasn't listened to her new album ("I know I had a lot of play in that one; I don't know what she's saying about me"), and that it's "too soon" for another serious relationship."