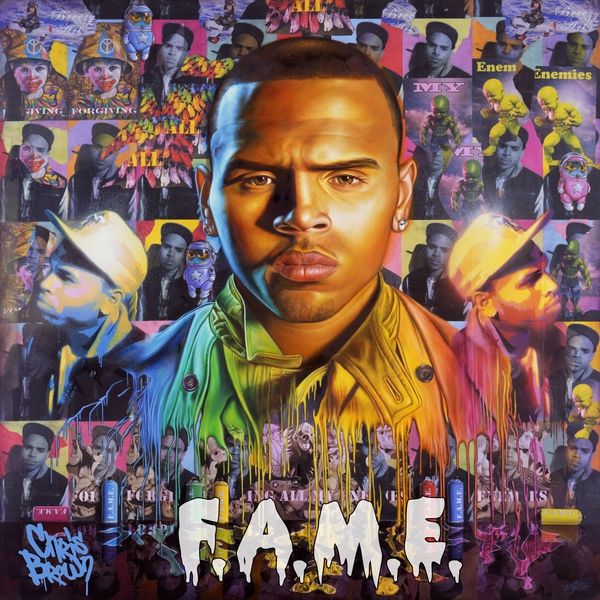 Since that headline-making night,
Chris Brown
and his team have been on a constant battle to restore his now tainted image. From failed interviews to
'Graffiti'
in 2009, apologies plague not only his interviews, but his music as well.
On his fourth album
'F.A.M.E.'
, he spends less time apologizing and more time trying to make music that his fans, who stuck by him, can enjoy.
Summary Analysis
The 13-track set opens with
"Deuces"
, a polished kiss-off anthem that sees the singer labeling his ex as nothing more than a "vulture", while the infectious
"Yeah 3x"
relies on the formula that catapulted
"Forever"
to the top.
He showcases his skills as rapper alongside
Busta Rhymes
and
Lil' Wayne
on the confident
"Look At Me Now"
, and although he comes across as an amateur alongside the veterans, his delivery over the hypnotic beat is noteworthy.
On
"Wet the Bed"
, he conjures up an effective amount of sexual energy that is only increased by the arousing lyrical wordplay of his featured guest
Ludacris
.
Although he spends a large portion of the album deciphering through production gimmicks, tracks like
"Up to You"
,
"Should've Kiss You"
and the
McCall
-assisted
"No BS"
, actually see him place forth plausible vocal performances.
This trend could have continued on the regretful
"All Back"
, but unfortunately studio effects and distortion almost make the record unbearable.
Other mishaps include the excessive produced
"Say It With Me"
,
"Oh My Love"
, which once again sees him attempting to rap, and
"She Ain't You"
, which injudiciously samples
Michael Jackson
's classic
"Human Nature"
.
Even
"Next to You"
, the highly-anticipated collaboration with
Justin Bieber
falls short, despite rather compelling production from
The Messengers
. Instead it becomes a victim of its two stars and their emotionless vocal approach.
The infectious and
Benny Benassi
-assisted
"Beautiful People"
, which is another dance-infused and synth-heavy track, closes the set on a strong note.
Final Verdict
With his fourth album
'F.A.M.E'
, which stands for 'Forgiving All My Enemies' or the more commonly endorsed 'Fans Are My Everything',
Chris Brown
does not intend to leave a singular impression and the outcome is as mixed as they come.
He dabbles in several different genres (Dance, Rap, Pop) and shows that with real effort he could be capable of pulling nearly every one of them off, but unfortunately with this album he gets it wrong almost as much as he get it right.
Still, the album along with his mixtapes have managed to put him back in the good graces of the public and that in itself, is a major accomplishment.
Celebrity Bug's Key Tracks
"Deuces", "Up to You", "Look At Me Now", "Yeah 3x" and "Beautiful People"