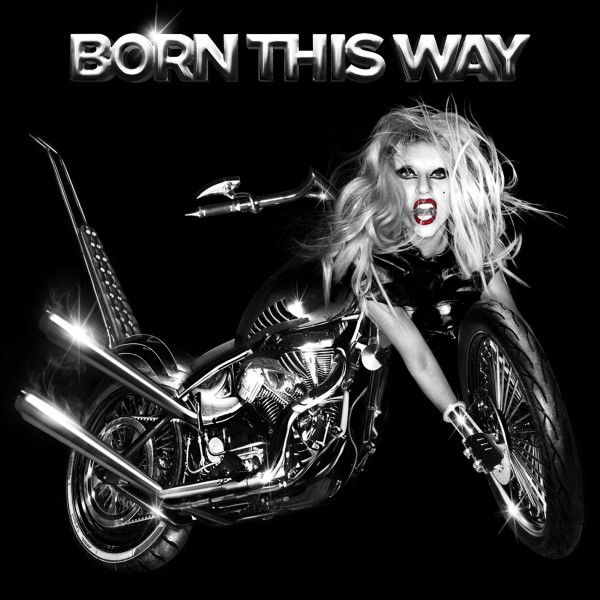 After months and months of hype and a heavy promotional campaign,
Lady GaGa
released her third album
'Born This Way'
, on which she re-teams with longtime producers
Red One
and
Fernando Garibay
, on May 23rd.
On the project, which she personally hails as "greatest album of the decade", she explores different genres and shows that she is her own compass.
Summary Analysis
"Marry the Night"
, kicks the set off with its disco-powered production and immediately begins to paint the album's bigger and uplifting picture of freedom.
This trend continues on the lead single
"Born This Way"
as she celebrates the freedom to be yourself, and although this initially seems empowering, the fact that message is wrapped in a rip-off of
Madonna
's hit
"Express Yourself"
, deems it null and void.
Additionally, the actuality that the song was preceded by a massive promotional campaign that saluted its supposed greatness, simply left you feeling shortchanged.
"Government Hooker"
surfaces just as you were beginning to lose a bulk of your excitement about album and sonically, even it is not a slam dunk.
With that said, much like its successor
"Judas"
, its true glory lie within its metaphorical references, which are genius if you can take them at more than face value. The latter does try too hard to recreate
"Bad Romance"
, but ultimately, it works.
For most of the album, she simply tries too hard or undertakes more than she is capable of pulling off at this point, such as, the socially-conscious
"Americano"
and the just plain strange
"Scheiße"
, which is gibberishly sung in German.
The mishaps continue with the religious-referencing
"Bloody Mary"
, the uninspiring
"Bad Kids"
and the just plain forgettable
"Heavy Metal Lover"
.
Even
"Hair"
, which is used as a reference to freedom and how it can define you, never completely takes flight through the busy
Red One
-production.
With the feel good up-tempo
"Highway Unicorn (Road to Love)"
and
"Electric Chapel"
, she hits her stride with the assistance of catchy choruses.
The album closes even stronger with
"You & I"
and
"The Edge of Glory"
, which are both well-written ballads that soar through their composition.
Final Verdict
On
'Born This Way'
, her third major release,
Lady GaGa
, simply bites off more than she is capable of chewing and attempts to wear too many hats.
Still, you have to applaud her willingness to takes risks, and although the album is not as radio-friendly or as easy on the ears as her other efforts, it reaffirms that beyond the meat dresses and egg costumes that there actually stands an immensely talented artist.
Celebrity Bug's Key Tracks
"Government Hooker", "Highway Unicorn", "You & I" & "The Edge of Glory"