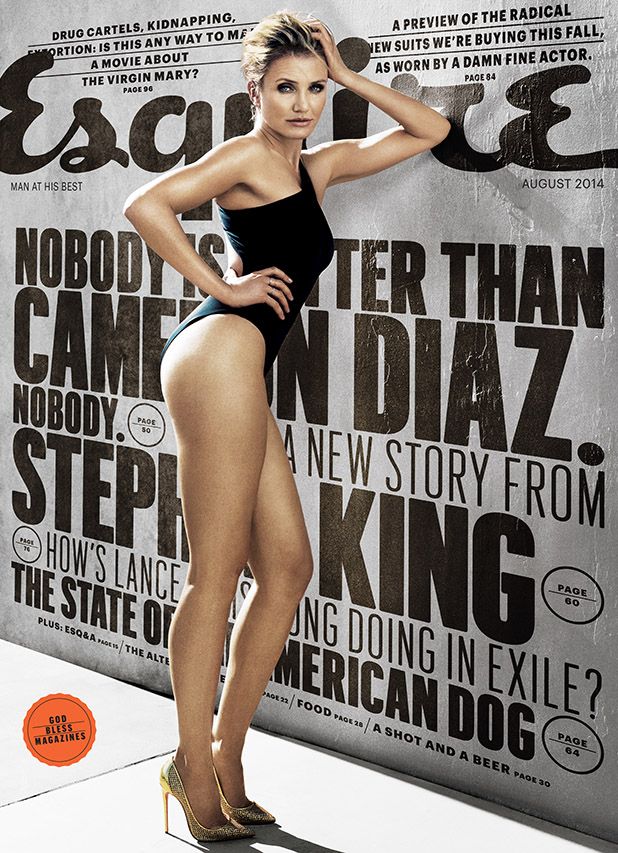 Showing that age is truly just a number,
Cameron Diaz
dazzles in black bathing suit on the August 2014 issue of
Esquire
magazine, where she dishes her first nude scene in
'Sex Tape'
, being in her forties and why she decided not to have a baby.
"It's a first for me," she confesses of her sex scene in the July 18th comedy. "It's just a part of the role. So I did it. I mean, you see everything." While most actresses' confidence dim with age, she insists her age gives her a boost, saying, "I like being forty-one. I love it."
"So much shit just falls away," she continues. "Fear, mostly. It's the best age. That's when a woman knows how to work things, or she doesn't care about that anymore. You just stop being afraid. You don't worry about what men think. You just don't worry that time registers anything awful." Peep another stunning photograph from inside the pages of publication beneath: