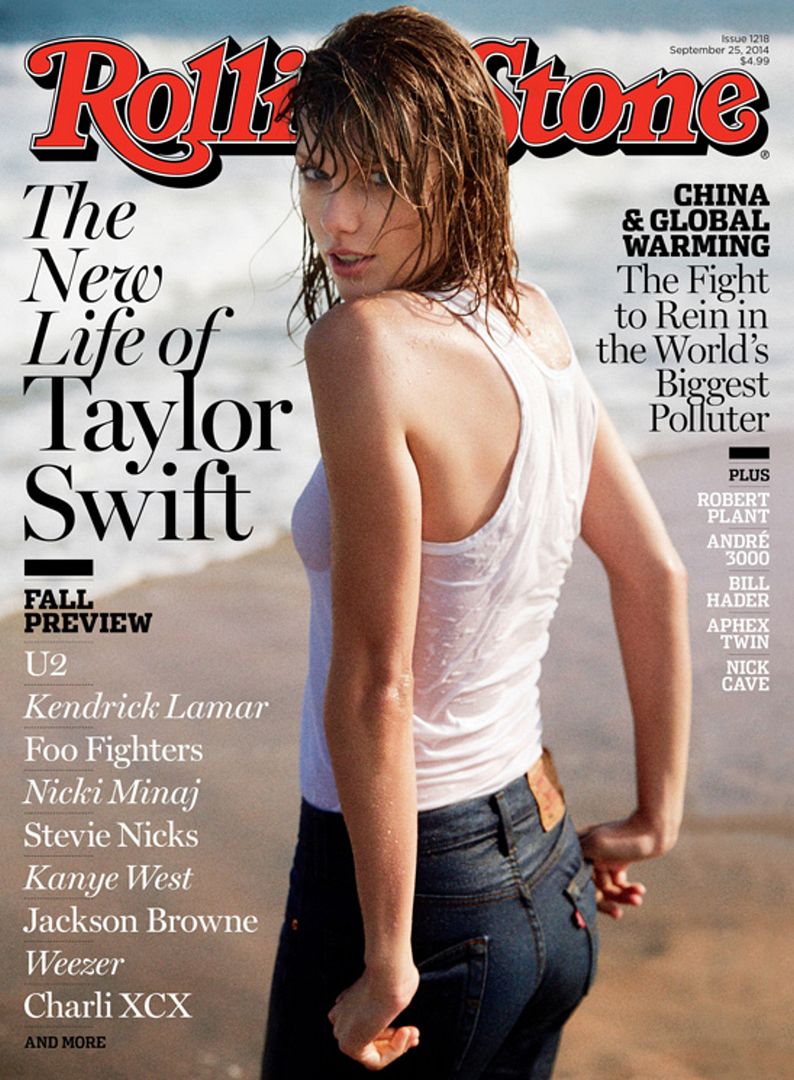 Pop superstar
Taylor Swift
gets wet and show off her new image in the September 25th issue of
Rolling Stone
, where she dishes on her celebrity friends, going fully pop and her upcoming fifth studio album,
'1989'
, which will be released on October 27th.
In the issue, she also confesses that the album only features one revenge song (
"Bad Blood"
) and it's not about one of her former flames, but instead another female single.
"For years, I was never sure if we were friends or not," she reveals. "She would come up to me at awards shows and say something and walk away, and I would think, 'Are we friends, or did she just give me the harshest insult of my life?'" Then last year, she crossed a line. "She did something so horrible. I was like, 'Oh, we're just straight-up enemies.' And it wasn't even about a guy! It had to do with business. She basically tried to sabotage an entire arena tour. She tried to hire a bunch of people out from under me. And I'm surprisingly non-confrontational - you would not believe how much I hate conflict. So now I have to avoid her. It's awkward, and I don't like it."