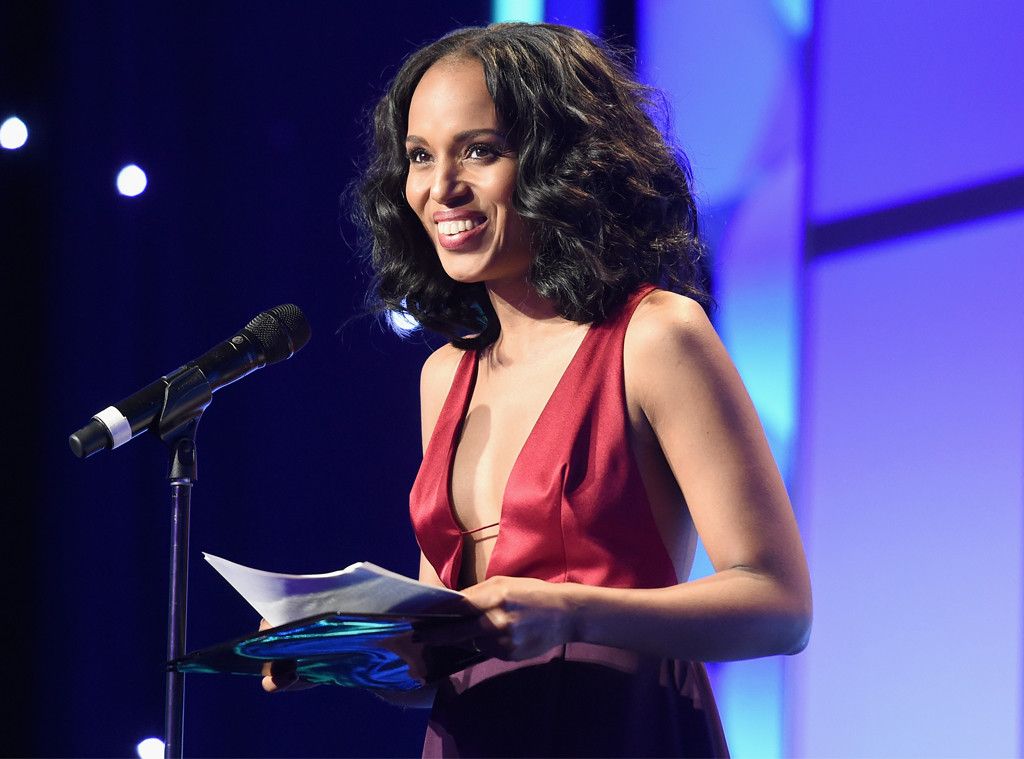 On Saturday (March 21st),
Kerry Washington
was on hand to accept the Vanguard Award at the
2015 GLAAD Media Awards
and used the moment to deliver a powerful and moving speech in support of the fair treatment of everyone that garnished standing ovations.
"I'm going to say some stuff and I might be preaching to the choir, but I'm going to say it. Not just for us, but because on Monday morning people are going to click a link to hear what that woman from 'Scandal' said at that award show, and so, I think some stuff needs to be said," Washington told the audience, which included
Channing Tatum
and
Ellen DeGeneres
, to applause.
"Women, poor people, people of color, people with disabilities, gay men, lesbians, bisexuals, trans people, intersex people — we have been pitted against each other and made to feel there are limited seats at the table for those of us who fall into the category of 'other.' As a result, we have become afraid of one another," the star continued. Watch the entire moment beneath: