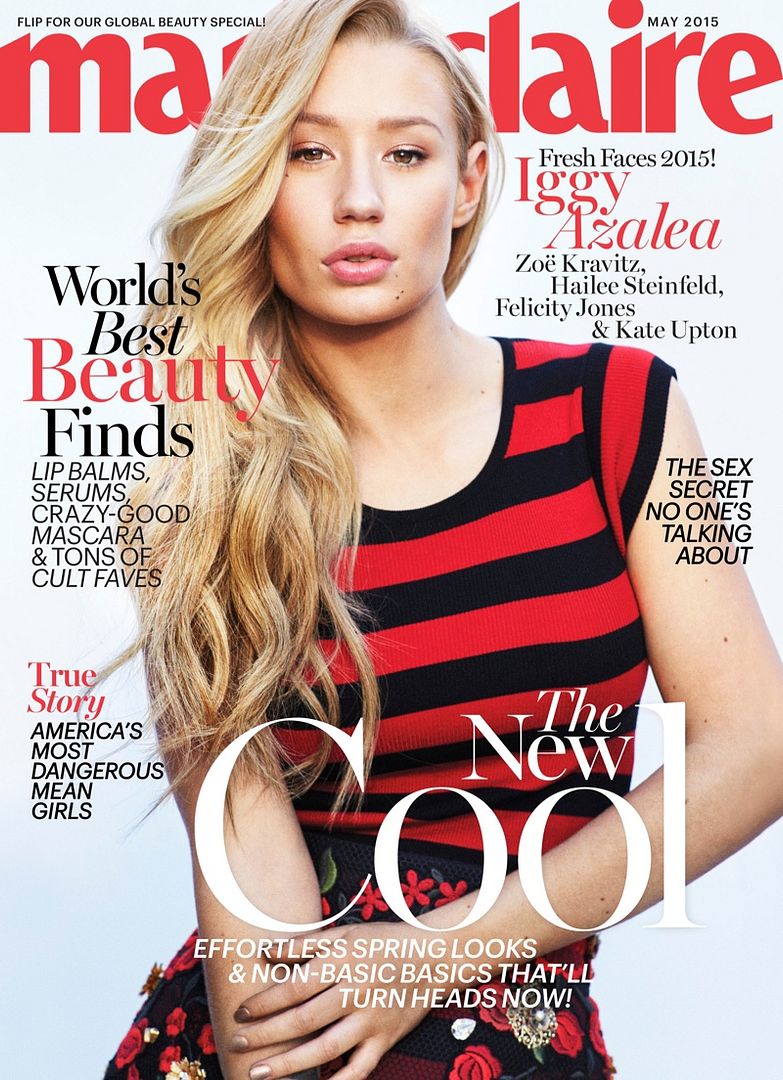 As fans eagerly await her feature on the upcoming
Britney Spears
single,
Iggy Azalea
poses for the May 2015 issue of
Marie Claire
, where she dishes on the massive success of
"Fancy"
, her body type inspiring other and not being afraid to act a little ridiculous.
Read excerpts from her shoot, which hits newsstands across the U.S. on April 21st, beneath:
On The Success Of "Fancy":
"I think it's particularly badass. It was one of the most culturally impactful songs of last year, and two fucking chicks in their early 20s wrote it."

On Her Body Type:
"I hope women think, Iggy Azalea actually has a body that is relatable to my body… and you should feel fucking good about that."

On Acting Ridiculous:
"I'm a little scrappy for sure, but I like that about myself. Even with paparazzi pictures of me looking like complete shit, and people are like, 'She should try harder,' I'm like, no. There's something to say about not being so contrived all the time. You should hold on to that as long as you can."